I've been pretty busy over the last couple of weeks doing various bits of work etc so here are some of the badges I have managed to fit in making for some friends.  My favorite one is Michelle's as it really looks like her and she has her own little farm where all her ducks, chickens, rabbits and guinea pigs live!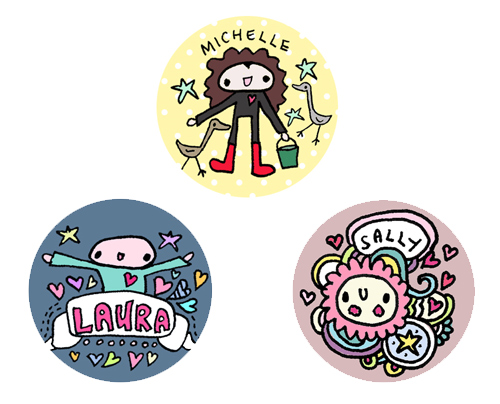 pigs live!
I went out for dinner with my sister Meg over the weekend and so thought I would make both her and her boyfriend Jonny a badge each.
More posts like this: badges

I have just started making badges which has been really fun! Here are my first 6. I will be designing some little sets to sell soon so watch this space!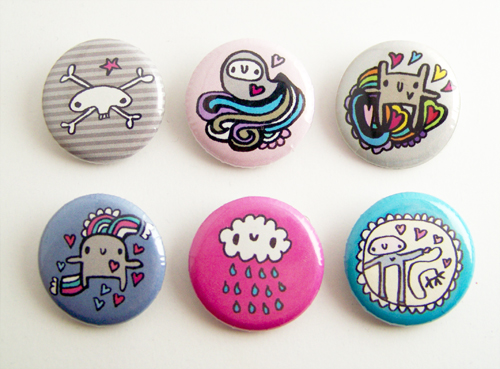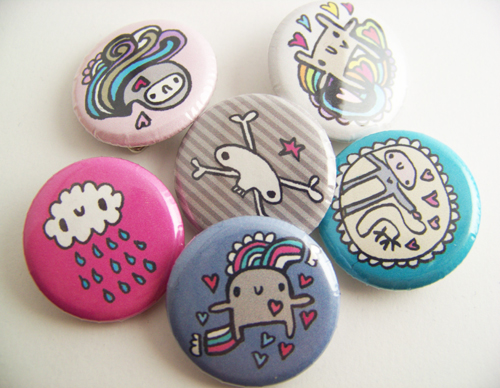 More posts like this: badges