I went up to visit the Mail Me Art exhibition last week to see the envelope that I designed for it.  It was really great to see all of the other entries as well as my envelope.  All of the Mail art pieces were up for sale at the gallery and any that don't sell will be available to buy through the Mail Me Art website. So if you are interested in buying mine have a look on the website to see if it is still for sale!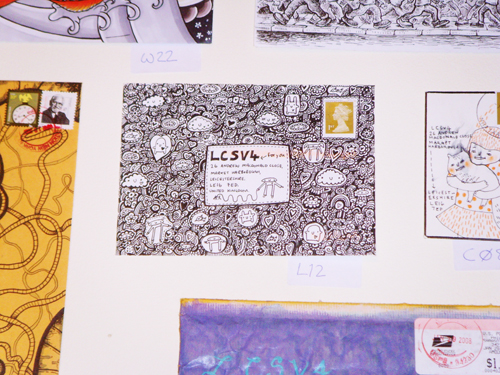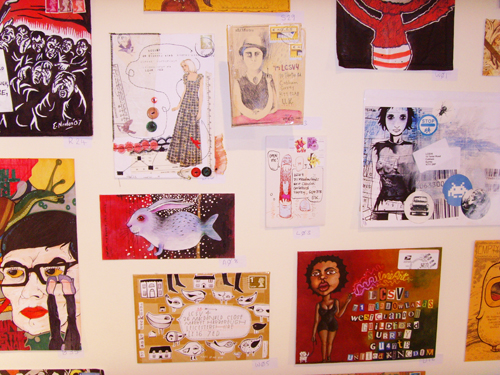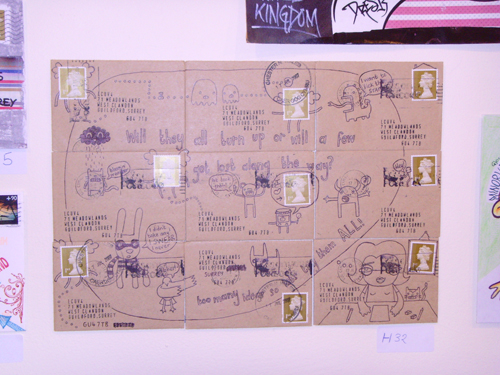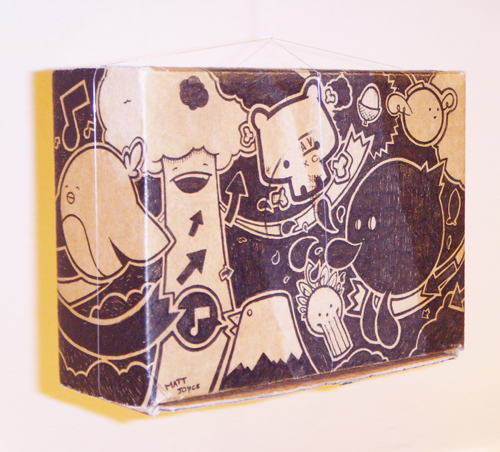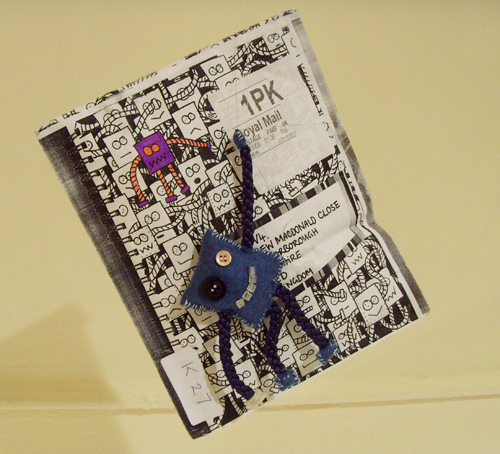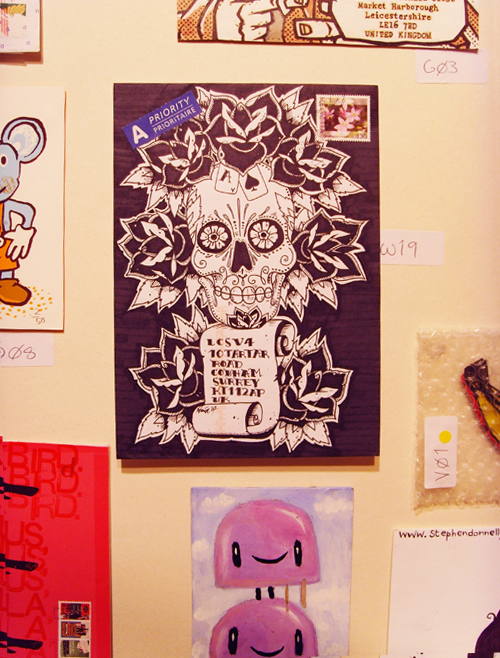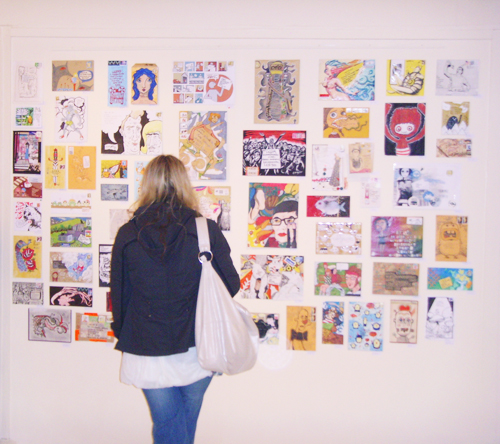 More posts like this: envelope, exhibition, mail me art, Red Gate Gallery

I stumbled across the Mail Me Art Project and thought it sounded brilliant! The British-based project was devised by Darren Di Lieto and over the course of a year artists took part in it by designing a piece of mail and posting it directly to him.
The artwork submitted for the project is going to be on display and for sale at London's Red Gate Gallery from 3rd April to 9th April and a selected amount will be featured in a book. Luckily my little envelope is not only going to be in the exhibition and the book but is even featured on the front cover which is exciting!
My envelope was a good representation of my doodling style and I was pleased to see that it made it through the post and arrived at it's destination safely! I love the whole experience of sending and receiving special letters and so I wanted my mail to be a unique gift that had been personally hand-made. Like most of my work, the doodle pattern on my envelope was an unplanned, eclectic compilation of elements, aimed at engaging your attention so that you want to explore it more.
You can read more about the project by visiting www.mailmeart.com.
More posts like this: competition, doodles, envelope, exhibition, mail me art, pattern