Thanks to our fab new team member Neil, our show stand is starting to look much better and looked great at the Pulse show in Earls Court, London, last week. Some of the pictures could be better but here's a little peek of how it looked.
You can also buy some of these lovely products from my online shop Little Moose.
More posts like this: bags, Disaster Designs, Earls Court, Flutters and Fancies, Kimono, London, Moomins, Paper Plane, Prett City, Pulse show, Sugar Coated

Kidrobot launched their Ye Olde English Dunny range at Selfridges a few weeks ago. As they then had an in-store gallery there for a few weeks, I decided to pop along and have a look while I was in London for the weekend. I loved seeing all the super-sized Munnys and they also had some really cool Munny necklaces which I would have loved to have purchased but they were a bit too pricey! I didn't take any photos while I was there but managed to find some on the internet – mainly from Kidrobots Flickr photos.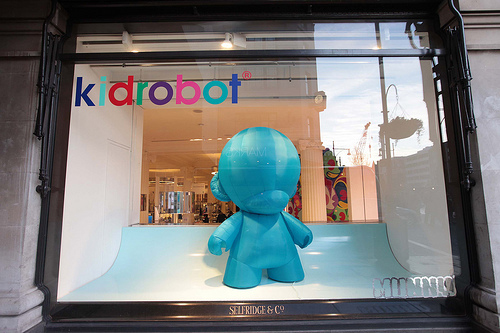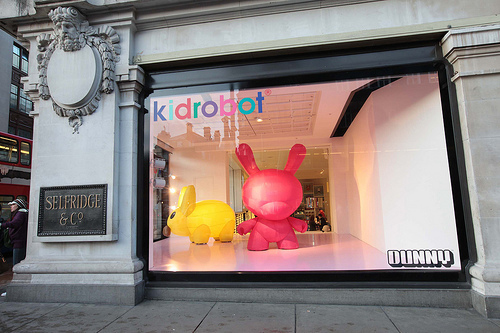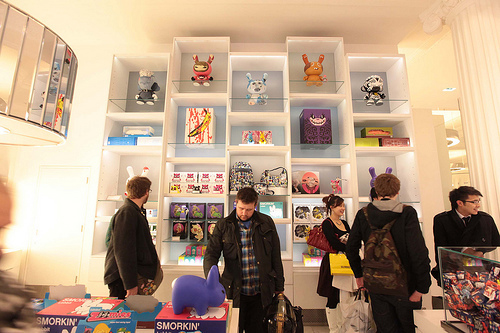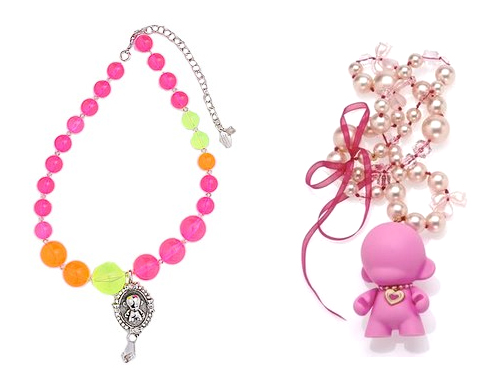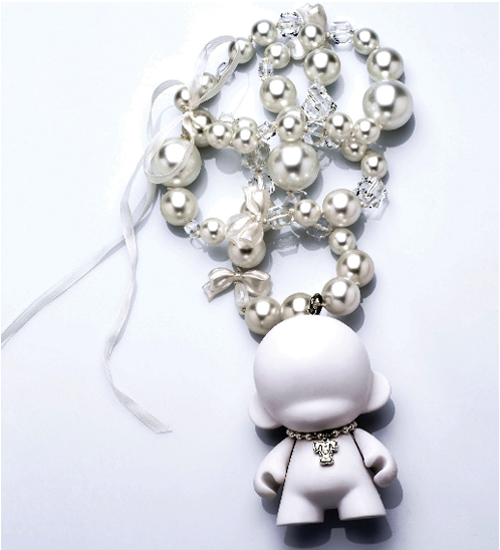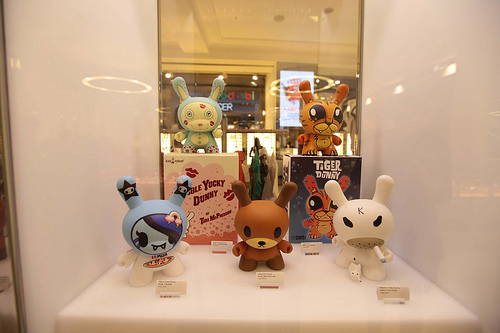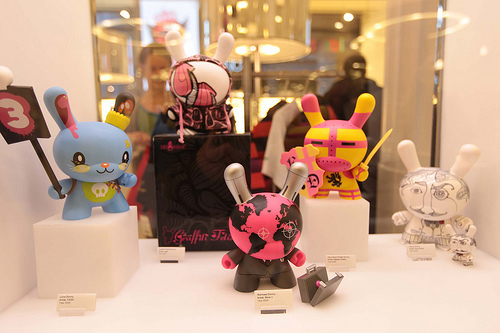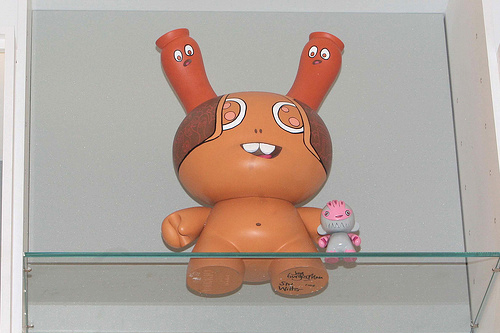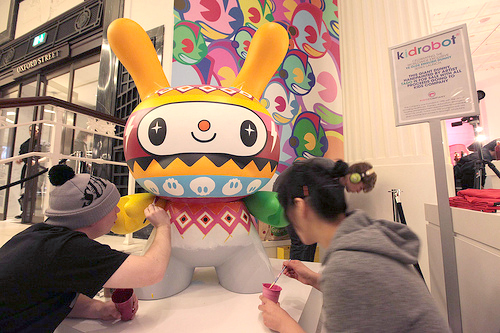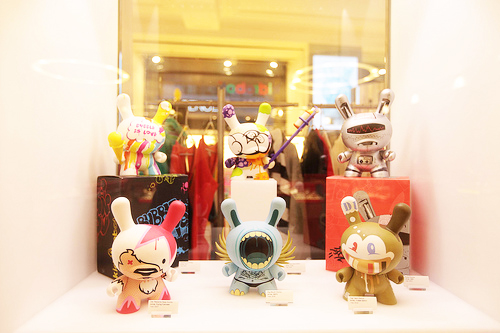 More posts like this: Gallery, Kidrobot, London, munny, Selfridges