My Sugar Coated Cat range that I designed at Disaster Designs has arrived and so can now be found in shops all over the UK.  My Sugar Coated Owl and Skull ranges have been selling really well and so it's exciting to have a new design added on to the collection.  I'm really pleased with how it has all turned out and especially love all of the bags!
You can now buy most of this range on my online shop Little Moose.
More posts like this: bags, cat, Disaster Designs, owl, Skull, Sugar Coated

Here is a sneak preview of an owl print I have just created for a bag range at Disaster Designs.  The bags are going to have lots of other cute features too but they haven't even been sampled yet so I don't know how the final bags will end up looking. The range will be out in September and so I will post some Photos then.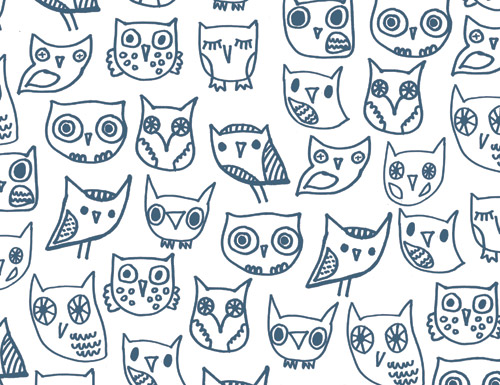 More posts like this: bag range, Disaster Designs, owl, pattern